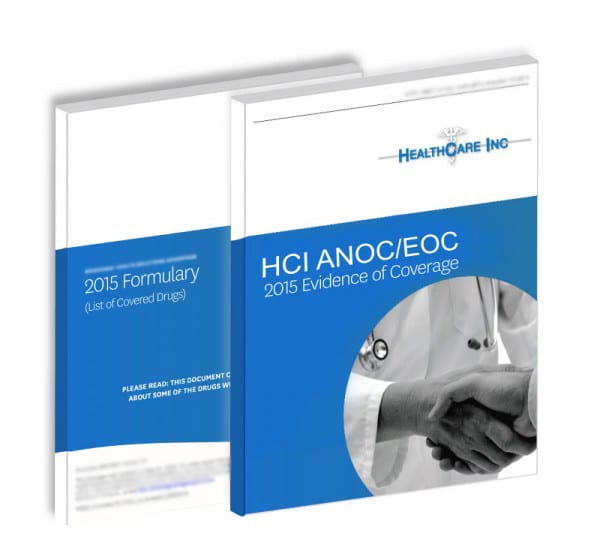 ANOC / EOC MAILINGS
DMC has been producing ANOC/EOC Mailings since 2008. In 2009 DMC began producing ANOC/EOC mailings for Arcadian/Humana Healthcare Plans (Arcadian/Humana), headquartered in Oakland, California. By 2012, Arcadian/Humana operated in 53 markets across 23 states. DMC originated all Plan materials used in the Arcadian/Humana ANOC/EOC packages through Variable Data Programming (VDP). Due the vast array of markets, and the language and GEO versioning within those markets, there were over 109 versioned ANOC/EOC packages that DMC printed and mailed for Arcadian/Humana within the CMS mandated highly compressed – timeline.
Over the years, DMC has successfully completed ANOC/EOC Mailings for Medicare Healthcare Plans across the country; always with a 100% flawless track record of on-time in-home deliveries and 100% package component accuracy.
Most recently, DMC was awarded the contract for the 2016 ANOC/EOC Mailings of a leading Medicare organization with a suite of Health Plans that together make this organization the #1 Medicare Health Plan in their state. DMC was also recently awarded a multiyear contract for the ANOC/EOC mailings of a Fortune 500 Medicare/Medicaid Health Plan currently operating 14 Medicare and Medicare-Medicaid Plans across 8 states.
DMC provides documentation for all ANOC/EOC mailings that utilizes Appended Member Data Files with unique IMB or IMpb barcodes which then provide real-time online tracking capabilities for the Plans as to the deliverability of their Members ANOC/EOC packages. DMC can provide its Plan customers with customized dashboard access to deliverability reports.