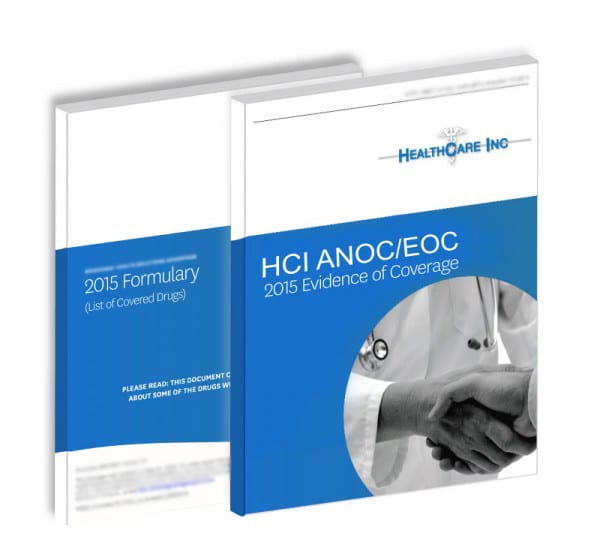 ANOC / EOC MAILINGS
DMC has been creating, printing, and mailing ANOC/EOC materials for Medicare Health Plans, including MAPD, DSNP, MMP, CSNP and COST Plans now for more than a decade. DMC has established a virtually flawless track record with 100% on-time mailings and 100% accurate assembled/inserted package content.
DMC can assist your Plan with turnkey solutions, including Document Creation, Document Review, and the Variable Data Programming of multiple ANOCs and EOCs across multiple Plans to save both time and money for Plans operating in multiple markets. DMC has completed the ANOC and EOC development of 108 versions of these books for a single Plan using just 3 Basic Programmed Dynamic Variable Templates. DMC uses a Proprietary Program Data Grid solution to rip Plan benefits through the dynamic templates and thereby eliminate the tedious task of populating CMS Model Documents. Once DMC programs your Plan's ANOC and EOC Templates, we can populate variations across hundreds of Plan versions in a matter of a single day.
Our competition wants to sell you a complex software program that still leaves your Plan responsible for developing its own materials. DMC's Consultants and VDP Programming Team start with this year's CMS Model Documents and then assist in the development of a Plan Benefit Crosswalk that is used to provide an automated solution to the development of ANOC and EOC documents. For substantially less than what our competition wants to charge for their software; with just spending a mere fraction of the price tag required for their software solution, DMC will provide you and your Plan with finished 2021 ANOC/EOC documents.