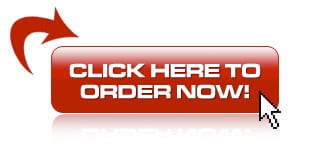 DMC offers the convenience and low prices of On-Line Ordering combined with the opportunity to secure these same benefits through conventional ordering with live customer service support.
The new DMC On-Line Ordering experience is FASTER, EASIER TO USE, and OFFERS LOWER PRICING than ever before. Some of the new features incorporated into the site design are:
Faster Turnaround (standard delivery is now just 2 – 3 days for most products) including a Same Day Premium Service special when you just can't wait. With Same Day Service, orders placed by 9:00 AM PST are produced and shipped the SAME DAY! Check our website for specific details and products available through this new expedited program.
New Products – New Opportunities! – Choose from a wide variety of new paper stocks, including Recycled Stocks and several premium grade text, book, offset, cover and card stocks. Also, take a glance at the wide array of new products offered on our Website, including, Stickers & Labels, Metallic Inks, Table Tents, Business Cards, Tear-Off Door Hangers, Folders, and much, much more! DMC is committed to offering more Paper Stocks & Product Options than any of our Competitors!
Lower Shipping Rates! – DMC is pleased to announce that we have recently negotiated some of the lowest shipping rates in the nation for our customers – look for new, lower shipping rates for many of our products. DMC will vigilantly monitor freight rates in the future to ensure we continue to provide our customers the lowest freight costs.
More Stocks, More Options, More Choices, More Solutions! DMC provides custom cutting and many other diverse finishing options – contact us for a FREE sample swatch deck. This handy pocket sized paper swatch and coating deck is a great reference tool for comparing all our available paper stocks and coatings! These swatch books can be requested at no charge by simply calling us toll-free at 866-588-7360.
Check Out Our "Super Savings" Product Specials! Deeply discounted prices on many of today's most popular products: Business Cards, Brochures and Flyers. High quality plus low price equals exceptional print value!