What We Do ?
DMC provides comprehensive print, distribution, fulfillment and lettershop operations to corporate and non-profit clients – "turn-key" programs that have consistently exceeded expectations. We are a full service printing and direct mail company that has grown significantly over the past several years, with more than 70% growth occurring in just the last three years. As DMC has grown exponentially, our product lines and services have diversified significantly to include VDP programming, on-demand Digital Production and Fulfillment, and Ad Specialty promotional products. Our experience and expertise encompasses a broad range of markets, including the healthcare insurance industry, the entertainment business, and the non-profit sector.
Who We Are ?
DMC realized its first major success when we launched our relationship with The Leukemia & Lymphoma Society (LLS) in marketing the Team In Training® program back in 2000. In support of that program, DMC printed and mailed more than 500,000,000 brochures over a span of 14 years, and we never missed a press date or a drop date. This was quite a feat when one considers that DMC successfully completed more than 5,000 separate mailings for the LLS.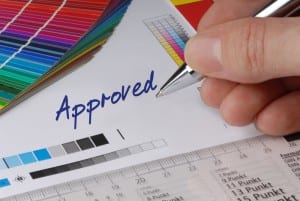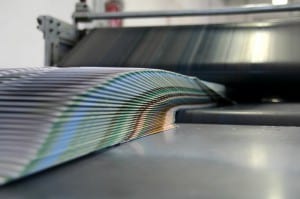 In addition to our long-term relationship with the LLS, DMC also established and maintains business relationships with many other notable organizations such as the American Heart Association®, Baylor Scott & White Health, Upper Peninsula Health Plan, Easy Choice Health, Fresenius Health Partners and most recently SynerMed. DMC provides various services and products for each of these organizations, including Medicare marketing, customer retention, and member services fulfillment programs. Cumulatively, DMC provides services to more than approximately 30 individual Health Plans under the umbrella these large organizations.
In summary, DMC's success in the non-profit and Medicare Health Plan markets, as well as our relationship with Corporate Customers, is grounded in our Mission Statement of helping our customers maximize the effectiveness of their marketing efforts through access to DMC's creative and technical expertise. By drawing on DMC's decades of production and design expertise, we take great pride in our ability to help our customers work towards laudable goals such as fighting disease and poverty.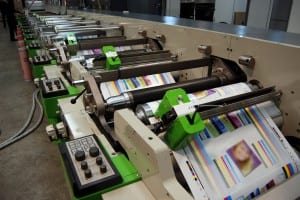 DMC's most unique asset that sets us apart from the competition, is our ability to help our clients maintain and enhance their unique marketing messages and brands while simultaneously minimizing their costs by providing them with innovative production solutions. And our ability to provide these solutions on-time, every time, gives us a track record that is unparalleled in the industry.
Customers
DMC's customer list speaks volumes of who we are as a company because our customer list is comprised of some of the most established and respected non-profit, Medicare Advantage, and corporate clients in the nation. DMC's established business relationships include but are not limited to, the following notable organizations:
AIDS Healthcare Foundation
AlohaCare
American Cancer Society
American Heart Association/American Stroke Association
Arcadian Health
Blind Children's Learning Center
Care1st Health Plan
CareMore
Citizen's Choice Health Plan HMO
Community Service Programs
Crohn's & Colitis Foundation of America
Elton John AIDS Foundation
HealthSpring, Inc.
Prostate Cancer Foundation
SeriousFun Children's Network
SynerMed
The Leukemia & Lymphoma Society
UC Irvine
United Agribusiness League/United Agribusiness Benefit Trust
World Team Tennis