HEALTHCARE MARKETING OPPORTUNITIES & ENROLLMENT SOLUTIONS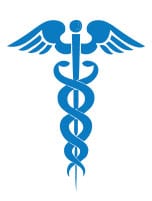 DMC's has an extensive background and track record of success in assisting our Health Plan customers with their Medicare marketing and compliance communications; including ANOC/EOC Mailings, Post Enrollment Kit Mailings, Errata Mailings, etc. DMC is highly experienced in developing and producing Health Plan marketing materials, and we are equally experienced in communicating with the Plans' Memberships to keep our Plan customers compliant with CMS and state government regulatory requirements.
Exemplary of DMC's solutions is our scalable and robust print-on-demand process for Pre-Enrollment Kit Production and Plan Post-Enrollment Kit (Welcome Kit/"PEKs") mailings. The DMC PEK print-on-demand program provides for complete package turnaround (print and mailing) of Plan Medicare and Medicare-Medicaid (MMP) Post Enrollment Kits (including Member ID Cards) in less than 48 hours. We mail 5 X Per week with a virtually flawless on-time track record. Our goal is to keep our Plan customers in compliance with all CMS and HIPAA requirements.
Equally as important as the ANOC/EOC Mailings, CMS is now requiring monthly updates of Plan Provider Directory books, Pharmacy Directory books and Formulary books. DMC can The 2017 Final Call letter to Medicare Advantage Organizations continued to emphasize the importance of material accuracy in Formularies and Plan Provider/Pharmacy Directories. The increased monitoring and enforcement actions especially as to Provider Directories and Pharmacy Directories has been launched due to preliminary data collected by the PNA (Pilot Program) that found severe violations with the Part D and Part C requirements. For example, 1/3 of the psychiatrists listed by a New York Health Plan as Plan Providers were in fact not affiliated with that Plan. CMS has made it clear that it will be issuing fines and enrollment sanctions against Plans that do not keep these materials updated on a monthly basis.
DMC has developed Proprietary Provider Directory, Pharmacy Directory and Formulary software programming solutions through which DMC can provide monthly updates to your Plans books in just 24 hours. And then we can print and mail your Plan's Directories and Formularies on a Next Day Basis. We take away all of the headaches and get the job done in just 24 hours. Help your Plan stay compliant with the latest CMS Regulations at the lowest possible costs in the marketplace.
Learn More About Direct Media Solutions and we will send you a
Starbucks Gift Card