What Our Clients Are Saying About Us…
"I have worked in the MAPD industry for 26 years and the one thing that has remained constant is the service and performance of Direct Media Communications. DMC is my "go to team" in producing CMS compliant pre-enrollment/sales books, all of the regulatory mailings; ANOC/EOC and Member Welcome materials including the ID card and provider directories. Imperial is looking forward to working once again with DMC as we launch our 2021 AEP marketing efforts and regulatory compliance mailing programs.
DMC provides a print-on-demand solution for Imperial's Welcome Kit mailings with turnaround times in less than 48 hours. This level of service is one in which I have not seen with other vendors.
Larry Sommerfield, the President of DMC is a CPA and attorney by education, and is a hands-on owner/operator. DMC is not just a printing company but an effective business partner with Medicare knowledge. Larry and his team have over 50 years of combined Medicare experience and are extremely knowledgeable in all Medicare documentation. DMC, with its marketing, printing and fulfillment solutions, has met the needs of my departments in sales, marketing, and enrollment for more than a decade …DMC makes my job easier."

"In 2013, I took a new position as the Director of Community Connections for Scott & White Health Plan (SWHP). Wanting to maximize budget without sacrificing quality, I put the plan's production out for bid. DMC was able to not only offer significant savings over our previous vendor, but also offer improved turn times. The quality was impeccable as well. After partnering successfully in this capacity, I brought DMC on board to handle SWHP's ANOC/EOC and Post Enrollment Kit mailings for both our SeniorCare Cost Plan and Vital Traditions, MAPD Plans.
When I moved to Fresenius Medical Care North America to assume the role of VP of Marketing for risk-based business lines, I brought DMC along, knowing that I could count on them to deliver. Over the past 2 plan years, DMC evolved into my single source supplier for marketing programs; handling translations, 508 remediation and promo items as well. 
If you are looking for a vendor partner that you can count on for timeliness, quality, and service, I would highly recommend DMC to you."

"For over four and a half years…DMC has covered all the bases and delivered excellent work, on time, every time"
"For over four and a half years, Direct Media Communications has provided United Agribusiness League and United Agricultural Benefit Trust with exceptional quality, service and attention to detail. No matter what we have requested, from stationery and business forms to high end annual reports, promotional items and trade show materials, DMC has covered all the bases and delivered excellent work, on time, every time. Their customer service has made the process of getting pricing and placing orders easy and comfortable because they consistently provide expert advice and assistance whenever it has been requested."

"Thank you!    FYI, you are a rock star and I enjoy working with DMC.   Your team has worked hard for AHP."

"DMC turned around orders quickly and within budget while maintaining flexibility through every stage of the process."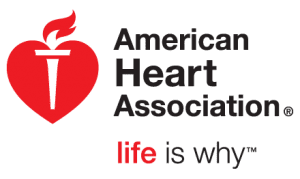 "Gateway Health Plan had the opportunity of working with Direct Media Communications in 2012 on the development and production of its spiral-bound 2013 Pre-Enrollment Kits.  DMC has also supplied our layered-white paper, poly 10×13 custom envelopes, POP Stands, and two rush orders of our 12-part control numbered individual enrollment form.  We found through working with DMC that their service is exemplary and their industry knowledge extensive.  Detailed production schedules, and DMC's adherence to each timeline milestone made the outcome of these projects predictable, the execution flawless.  I would recommend DMC to any Medicare organization looking for a knowledgeable industry partner to assist them with their Marketing Opportunities & Enrollment Services Solutions."

"When I became the VP of Medicare Programs at Baylor Scott & White Health Plan in Texas (2013 to 2016), I learned that the Plan was using a local print vendor with sky high rates. I invited DMC to bid on our RFP, and they won the bid. I found myself once again working with DMC on Medicare Advantage marketing materials. Their turnaround times were very quick, the quality of their work was excellent, and the customer service was superb."

"DMC has never missed a press date, or missed a drop date. DMC has never had to reprint an order"
"Direct Media Communications has been a tremendous partner in The Leukemia & Lymphoma Society's Team In Training direct mail program. DMC has printed and mailed more than 300 million brochures for the Society over the past four years. DMC has never missed a press date, or missed a drop date. DMC has never had to reprint an order. Because of this, DMC was officially chosen as the printing partner for the Team In Training direct mail and POP program. Innovations and processes developed by DMC have saved the Society money. Furthermore DMC's great attention to detail and quality has allowed our staff to focus on other matters that require their attention."

"For over four and a half years…DMC has covered all the bases and delivered excellent work, on time, every time"
"For over four and a half years, Direct Media Communications has provided United Agribusiness League and United Agricultural Benefit Trust with exceptional quality, service and attention to detail. No matter what we have requested, from stationery and business forms to high end annual reports, promotional items and trade show materials, DMC has covered all the bases and delivered excellent work, on time, every time. Their customer service has made the process of getting pricing and placing orders easy and comfortable because they consistently provide expert advice and assistance whenever it has been requested."